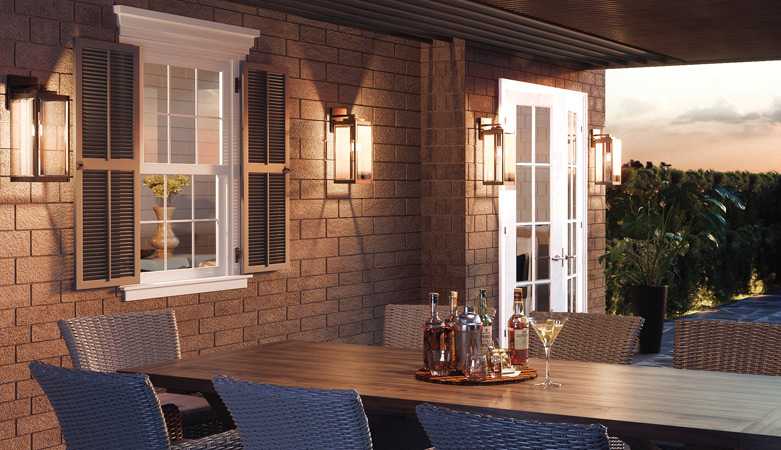 Read these Outdoor lighting tips to enhance the beauty of your property, and make your home safer, whether using gas or electric lights. Investing in smart outdoor lighting pays off handsomely in the value it adds to your home.
For added security, illuminate any side of the house that would otherwise be in shadow.
To conserve energy, install a motion or heat-sensitive control that will switch on the light only if someone approaches that side of the house. An automatic timer can control a portion of your outdoor lights to turn off at a certain hour, while basic security lights can be left on through the night. Additionally, use timers on interior lights to make your home look occupied when you're away.
Gas or Electric? – In Charleston, many homes have traditional copper gas lanterns or lights. We recommend regular servicing of gas lighting for safety and security. When it comes time to replace copper lanterns, we are Charleston's Source for the best hand-crafted copper lights.