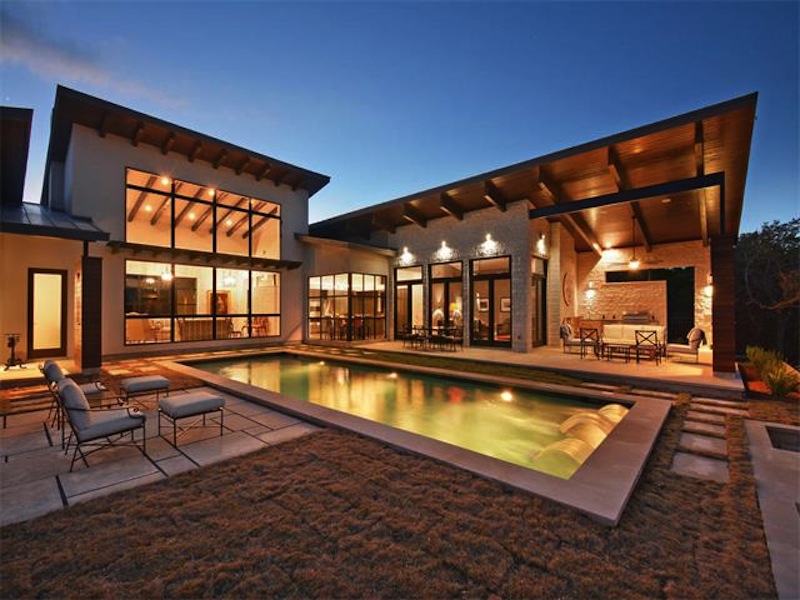 Photo courtesy of Business Insider – Redfin
Outdoor lighting has expanded beyond the front door. Homeowners are now designing their lighting plans to expand their space, creating a balance between the inside and outside of their homes. Rather than seeing a dark wall through a window at night, homeowners are now creating beautifully lit exteriors with a variety of LED lighting fixtures that invite the outdoors into the home.
LED technology has made outdoor lighting less expensive and virtually maintenance free. LED is 6 times more efficient and lasts 12 times longer than traditional incandescent bulbs. Recent advances in LED technology include apps that can be downloaded for even greater control of timing and lighting levels from the convenience of a smart phone.
If you already have outdoor lighting installed – don't worry, you can still change to LED. Just bring your incandescent bulb to us for advice on screw-in LED replacement bulbs. We are your LED lighting experts!