Modern ceiling fans not only offer comfort and energy efficiency, they can really enhance the aesthetic appeal of your space as well.
At Carolina Lanterns, we carry a variety of fans in different styles, textures and finishes. You'll have no problem finding fans that fit into your lighting plan and overall design scheme, but what should you know first?
From choosing the right size to energy efficiency concerns, there are a few factors to consider when choosing ceiling fans.
Keeping It Quiet
Fan manufacturers achieve heightened operational characteristics through a combination of engineering, design and component choice. Some ceiling fans employ DC motors to deliver quiet, efficient performance in small, lightweight packages. Rubber flywheels and sturdier materials can also contribute to a quieter fan. The quality of the mounting hardware is something to take into consideration as well.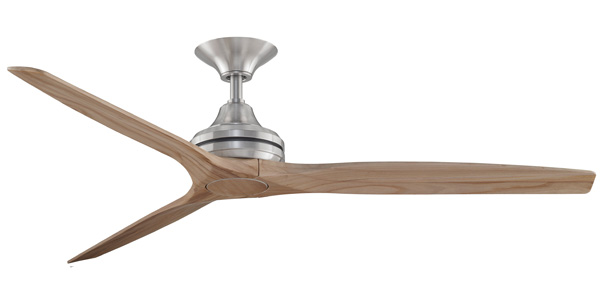 The Prop fan by Fanimation offers a quiet, DC motor.
Choosing the Right Size
Choosing the right size ceiling fan for your space is key. Energy Star recommends anything from a 29 to 36-inch diameter for rooms below 76 square feet. To cool rooms of 255 to 400 square feet, you'll want something in excess of 50 inches in diameter, like Savoy House's Buckenham fan featured below.
Also, a good rule of thumb is to have at least 18 inches of clearane in all directions. This is especially helpful with porch installations where square footage can be more difficult to determine.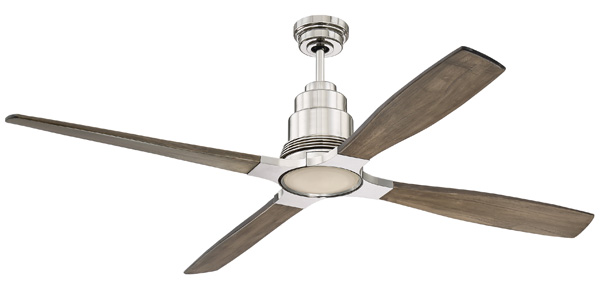 Hanging at the Correct Height
The length of the downrod on your ceiling fan can make a room feel smaller if not properly chosen. A downrod is preferable, as leaving space between the fan blades and the ceiling permits optimum airflow. But you want to be sure you keep 7 to 8 feet between the fan and the floor. If your ceiling height doesn't permit a downroad, there are flush-mounted options, like Monte Carlo's Traverse collection.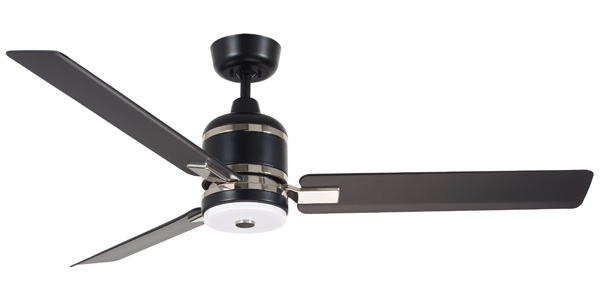 Selecting Wet or Damp Rated
Not all fans can withstand the same environmental conditions. If you're installing something in a bathroom, be certain that it adheres to UL "damp" standards. Patio and porch fans should have "wet" ratings. Choosing appropriately weather-sealed, moisture-resistant devices is a good way to ensure that your investment lasts.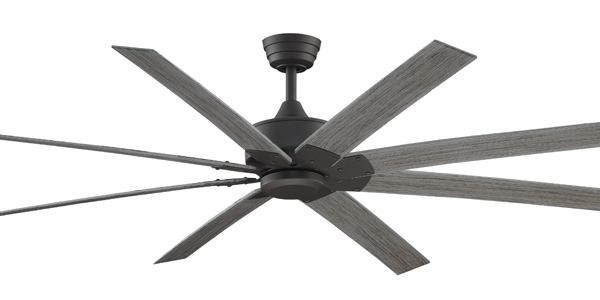 Energy Efficiency: Saving on Utilities
Like other appliances, fans are rated on airflow efficiency. This is measured in cubic feet per minute per watt, or cfm/w, and signifies how much air the device can move in relation to its power consumption. To meet Energy Star standards, fans must have minimum efficiencies of 155, 100 and 75 cfm/w at low, medium and high speeds. Energy efficient fans will lower your utility costs.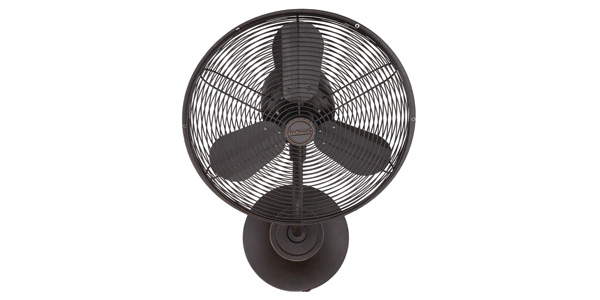 Considering Fan D'Liers: Incognito Ceiling Fans
If you don't love the look of a ceiling fan, but still want to keep it cool, there are several ceiling fans completely disguised as lighting fixtures. These come in a variety of styles from sleek and contemporary to traditional and coastal.
Dealing with Unusual Locations
Although ceiling fans can be installed almost anywhere within your home and in many outdoor locations, you'll need to consider any special physical characteristics of your intended location, such as a sloped ceiling. There are kits available for this situation, but you'll want to be sure this type of mounting option is available for the ceiling fan you choose.
Let Us Inspire You!
Being equipped with this information is a good start towards selecting the perfect fan. If you'd like even more info and suggestions, talk to a Carolina Lanterns and Lighting design specialist today. We're happy to help you come up with the plan of your dreams!