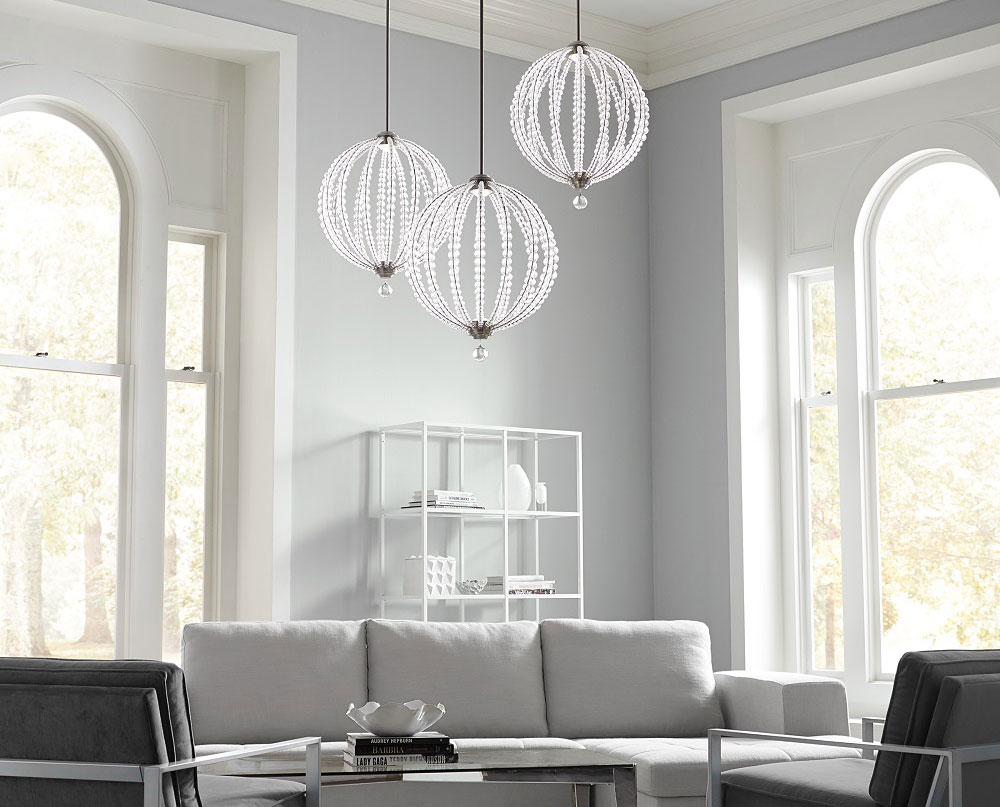 Choosing new lighting fixtures for your home can be both fun and overwhelming at the same time. There are so many choices, from design decisions to the many bulb options.
The recent Lightovation lighting conference in Dallas highlighted some new trends for 2019, while validating the industry-wide trend to adopt LED lighting technology.
A big design trend for 2019 is Midcentury Modern, as translated by many lighting manufacturers, including Kichler, Progress Lighting, Hinkley and Sonneman. This trend harkens back to the 50's and 60's of the last century, expressing a desire for simpler times and an understated, less-is-more attitude. These designs play well with any décor, from modern to more traditional rooms, since their clean lines blend easily.
Another trend is oversized fixtures, including chandeliers, pendants and especially ceiling fans. Multi-tier chandeliers look great in a high-ceiling entryway or foyer, filling the space and directing the eye upward. Large pendants can work in large or smaller spaces; it's best to use multiples in larger spaces, but one oversized pendant in a smaller space makes a beautiful impact. Progress Lighting's 2019 styles include oversized pendants to make a bold statement in a two-story foyer or cathedral ceiling.
Ceiling fans are getting bigger and bigger, making a huge design statement while delivering impressive air circulation and helping to reduce energy costs. Minka Aire is offering a new 99″ ceiling fan while Quorum International has a Windmill Fan design that would be equally at home in a barn or a high-end custom home.
The popularity of warmer finishes has inspired lighting designers to add new looks in warm gold, muted brass tones and even burnished nickel or silver. Many lighting designers are now mixing metals: gold with silver, copper with brass, for a sophisticated modern look. The continuing development of LED technology has expanded designers' ability to create modern shapes without the previous limitations of socket and bulb placement. This allows for more organic and dramatic shapes in pendants, chandeliers and other ceiling-mounted fixtures.
Whatever your design style, stop by to see the newest lighting trends and talk to our lighting experts about bringing these new elements into your home lighting layout.