Welcome to Carolina Lanterns and Lighting.
"We are Charleston's Source for Gas Lanterns, Lighting, Fans, and Home Accents. Each light and lantern is carefully selected to add style and function to your home. Our expert staff will help you choose the lighting and controls for your needs."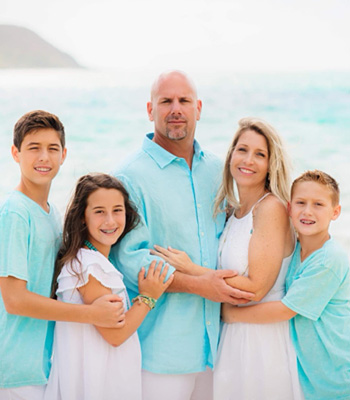 What Our Clients Say
We just built a new home and worked exclusively with Carolina Lanterns and Lighting. They were extremely helpful in making lighting suggestions pertaining to our budget and always friendly and willing to help. I would highly recommend them!
I've bought 17 lights from Carolina Lanterns and I love them! I am going to buy much more in the future.
Dear Pippa, First I want to thank you, you gave us professional and courteous service from the minute we walked in. I knew from the get go we did not need to go anywhere else. I really appreciated the sincerity in helping us get the right fixture.
Pippa! We just received our lighting and bulbs, and I just have to mention how polite your delivery man was. He was very pleasant and polite, and I thought as a company you should know that he is an asset to you! Thank you- we are so excited to transform our kitchen!
I ordered 11 lights and they are wonderful. They look great! I will definitely use your lights on future projects.
We purchased these from Carolina Lanterns in early January. We are doing a total house renovation of a 40 year old home. We had other options here in New Orleans to buy new gas lanterns but decided to do Carolina Lanterns after talking with Pippa. Though we could not touch or feel them, her knowledge about the product and quality are what sold us over the phone to make the purchase.
Showroom Tour
Explore our showroom from the comfort of your home. Our showroom tour gives you the virtual experience to see hundreds of lights, fans and home accents all available at Charleston Lanterns and Lighting. Stop by and see for yourself, see it, touch it and take it home today.
For directions and hours click here.
LIGHTING BASICS: HOW TO USE LAYERED LIGHTING

Lighting is one of the most significant elements of your home. It plays a variety of different roles, depending on the room or space in which it is located, the time of day, and the activities taking place.
Incorporating layers of light can dramatically improve the lighting in every room throughout your home. A mix of up-lighting, overhead lighting and spotlighting can all shape the ambiance and mood of your space.
Custom Designs
In certain cases, your aesthetic may require certain finishes, sizing, or other constraints. If this is the case while working with us, our team would be more than happy to help custom design a light fixture that perfectly meets your needs.
Innovative Ideas
Sometimes thinking outside of the box is what can make a home or space truly shine. Whether it is putting a traditional lantern on a modern style home or opting for an uncommon finish, our staff is not afraid to work with customers and their designs to create something stunning!
Customer Service
At Carolina Lanterns, we want everyone to feel like family and at ease during their lighting selection process. Our staff welcomes any and all customers with open arms and strives to provide them with friendly, knowledgeable service.
Lowcountry Locals
The majority of our staff are native Charlestonians or have lived in our wonderful city for years on end. Their close ties to the city allow them to truly understand the charm of Charleston-style lanterns and select the best and most authentic options for your space.
Charleston Collection
BEST SELLER
Our lanterns are hand-made by USA-based coppersmiths. Available in three finishes – Natural Copper, Antique Bronze or Powder Coated Black – our lanterns come with single, two- or three-light candelabras. Choose from one of our popular styles, such as the Charleston Collection, or contact us for a custom design. All of our lanterns can be equipped to use electric, natural gas or liquid propane fuel. Read more FAQs about our lanterns.
Fall in love with our lighting. Let's start shopping.
Shop All Our CLEARANCE LIGHTING