Dear Valued Clients,
We are excited to announce that Carolina Lanterns & Lighting is under new ownership!
Please allow us to introduce ourselves – We are Kelly and Janna Hart, natives of the great state of Texas. We have a longtime connection to the Lowcountry, which drew us here permanently. Janna would come visit family friends here every summer from a young age. That love of the Lowcountry brought our family back here to visit, and we all fell in love with the area, just as Janna did all those years before! We then decided to make the move and call Mount Pleasant our home.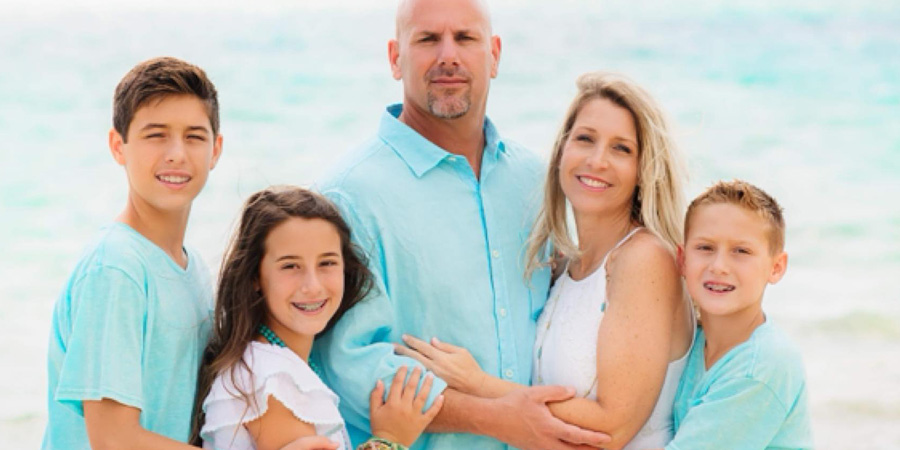 We became clients of Carolina Lanterns & Lighting during our transition to South Carolina. We were searching for a business opportunity and loved the idea of being connected to a homegrown business that has deep roots here in the Lowcountry. We both bring many years of business experience to the industry. I bring over 25 years in operations and management of consumer products while Janna has over 20 years in sales and purchasing. We have a huge respect for family and are driven to provide a great experience for every person we conduct business with.
How does this news affect you? We value your relationship and business with Carolina Lanterns & Lighting. Our goal is to make this a simple and seamless transition. We are here to provide the best experience anyone can have while selecting lighting. It is our hope and desire that you will allow us the continued privilege of working with you for many years to come.
Your Lighting Specialist will remain the same. Please continue to contact your specialist regarding any sales inquiries, orders, new projects and other business transactions as normal. Our entire team is looking forward to working with you and helping make your lighting projects come to life.
We are excited to get involved in the daily operations of Carolina Lanterns, and even more excited to meet you in the near future. Feel free to reach out to either of us at any time.
Sincerely,